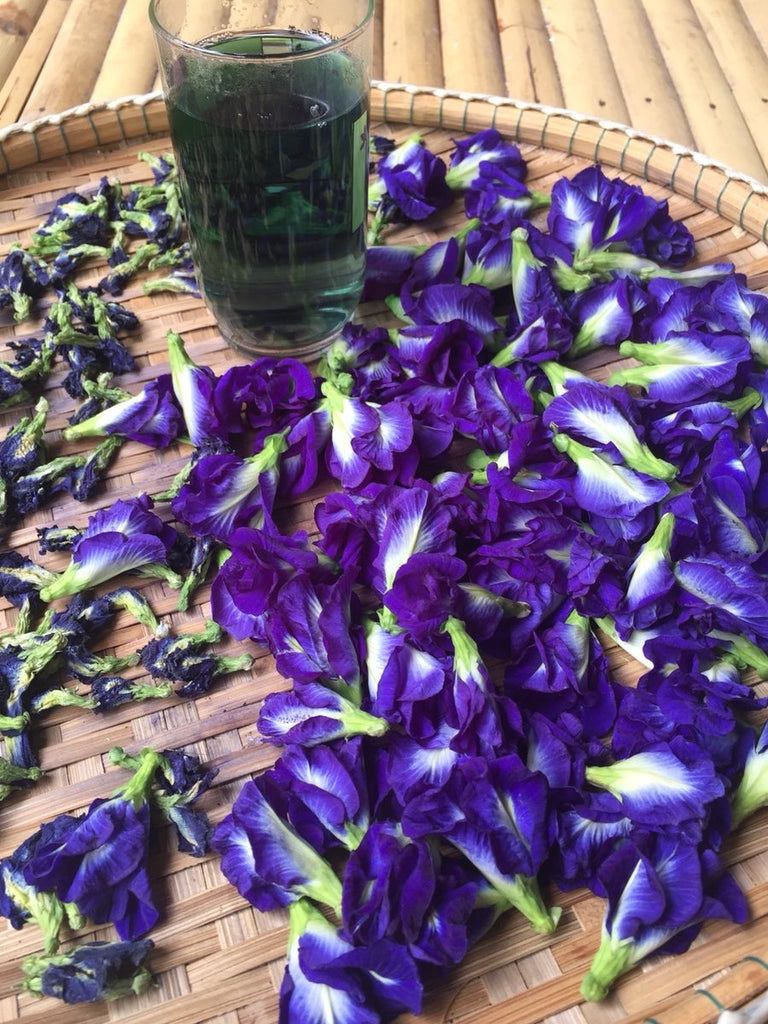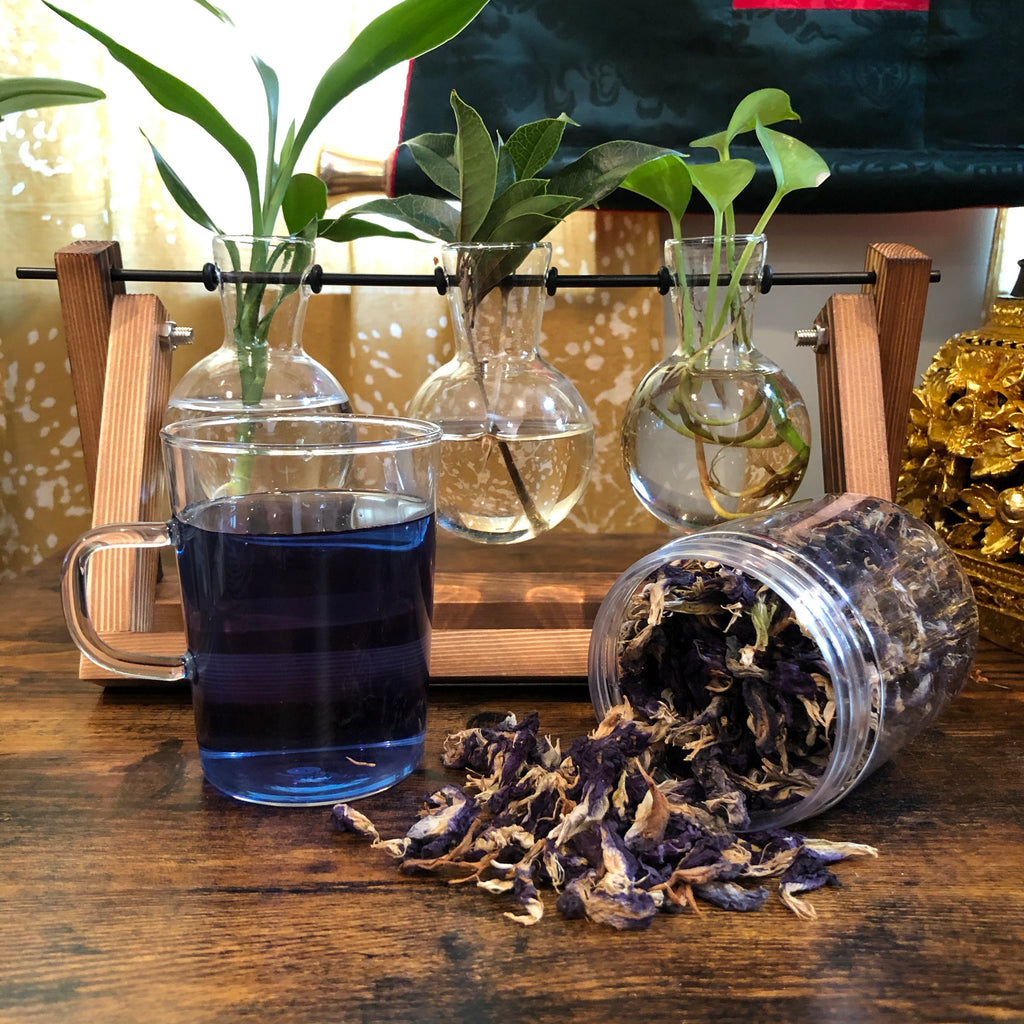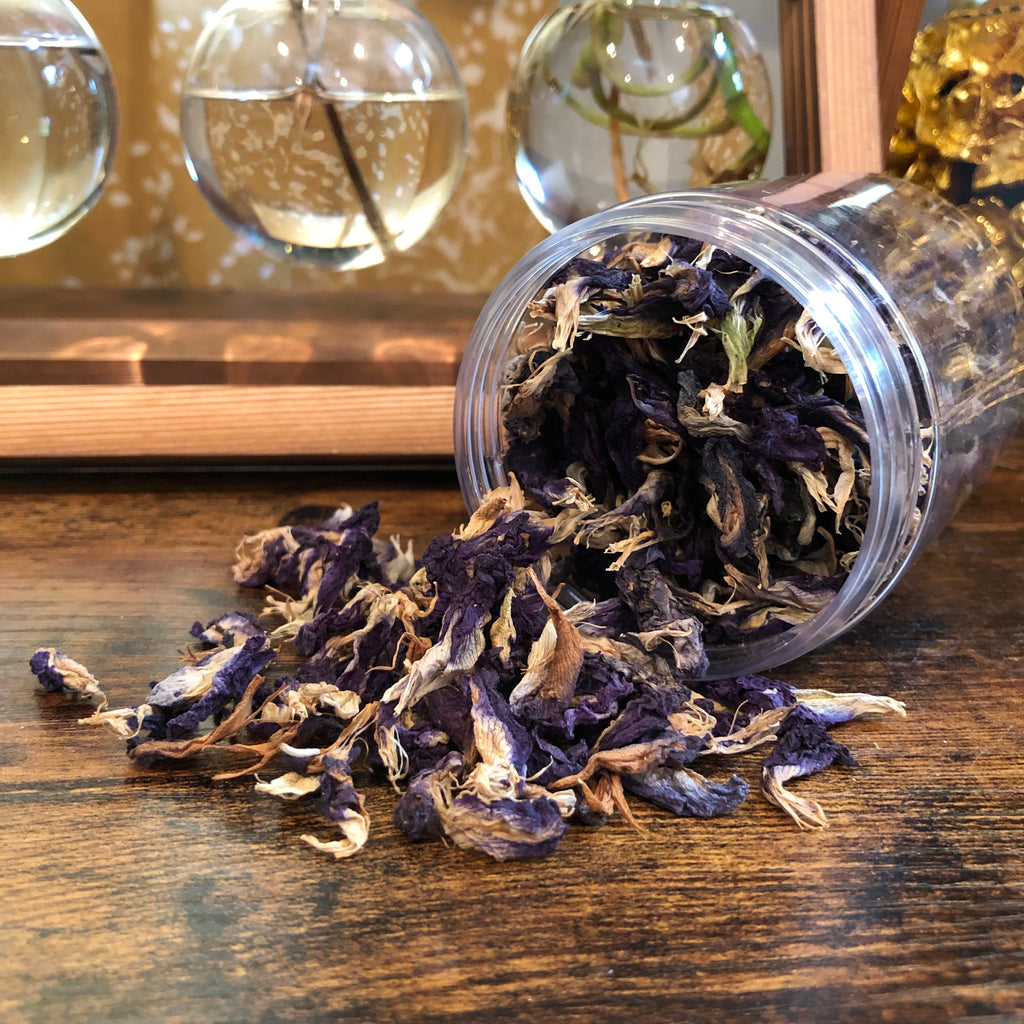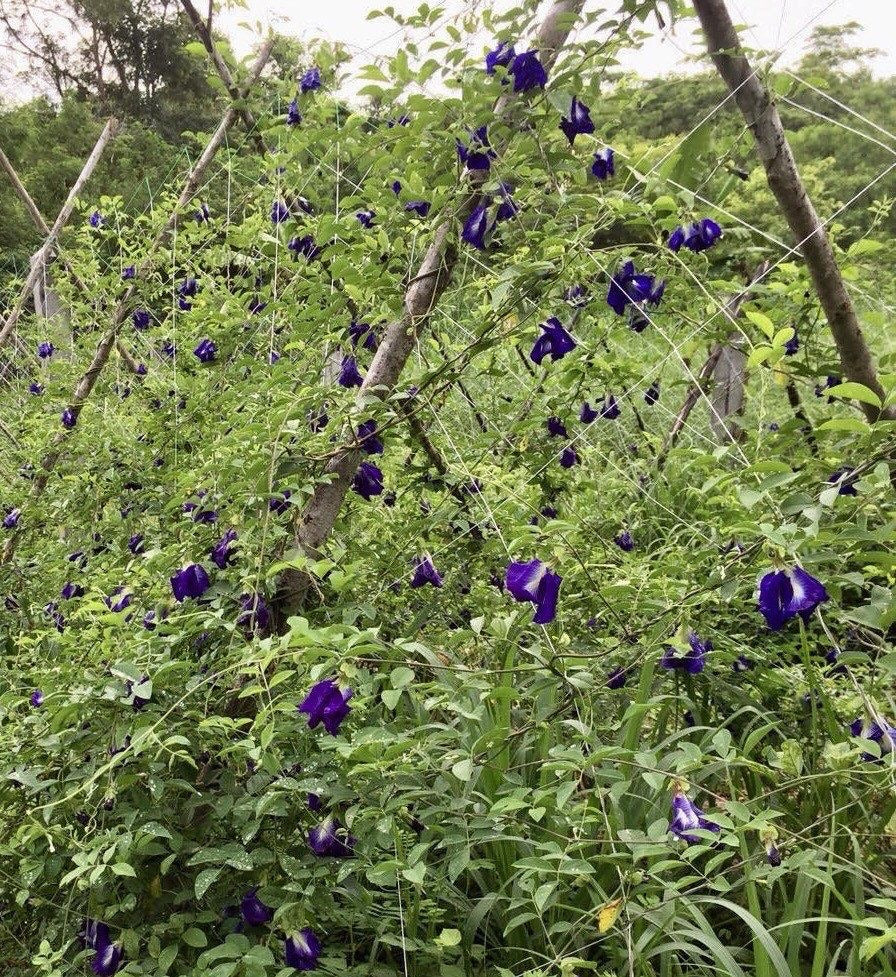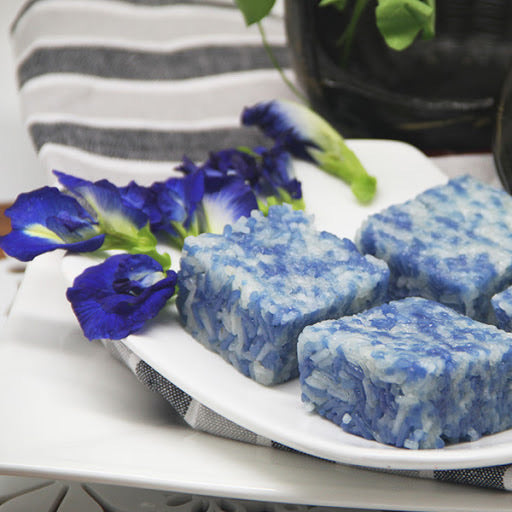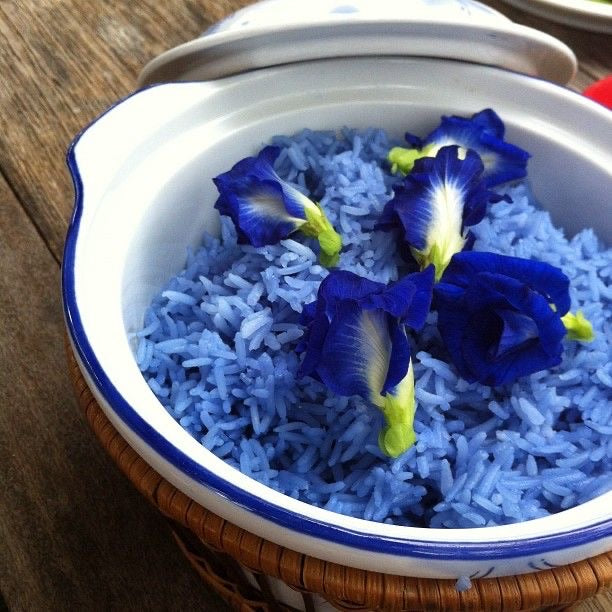 $10.00
$0.00
Butterfly-Pea Flower Tea
Known as "bunga telang" in Malay, butterfly-pea flowers is often used to make desserts, drinks and rice in Southeast Asia. Known as Aparajita or Shamkupusham (and Koyala in Hindi) in South Asia, Ayurvedic medical practitioners value this flower for its soothing properties on the nervous system. [Read more about its properties according to Ayurveda here.] The flower itself has only a very subtle lemony flavor to it and so in Thailand, Cambodia, Indonesia and Vietnam it is often mixed with lemongrass and/or ginger and honey to create a soothing drink for after meals. These days one often find butterfly-pea drinks served at spas. 
According to the Journal of Ethnopharmacology, this flower "has been used for centuries as a memory enhancer, nootropic, antistress, anxiolytic, antidepressant, anticonvulsant, tranquilizing and sedative agent." Its scientific name, clitoria ternatea, is probably derived from its form. Not surprisingly, some have related this blue-pea flower with women's reproductive health. 

Our butterfly-pea flowers are sourced from traditional markets around the island of Penang in Malaysia. They are not from commercial farms but from flowers picked and sold by small-scale traders at local markets. Each can we sell is about 1.5 oz — these dried flowers will last you a long time!
To make a cup of striking blue butterfly-pea tea, just drop in 6-7 dried flowers in a glass mug to enjoy its beryl-colored glory! Add a squeeze of lemon/lime and turn your drink pink. You can also drop 6-10 dried flowers in your rice when you cook it and be surprised by the swirl of blue when the rice is done!
1.5 oz
use 6-7 flowers per mug of infusion