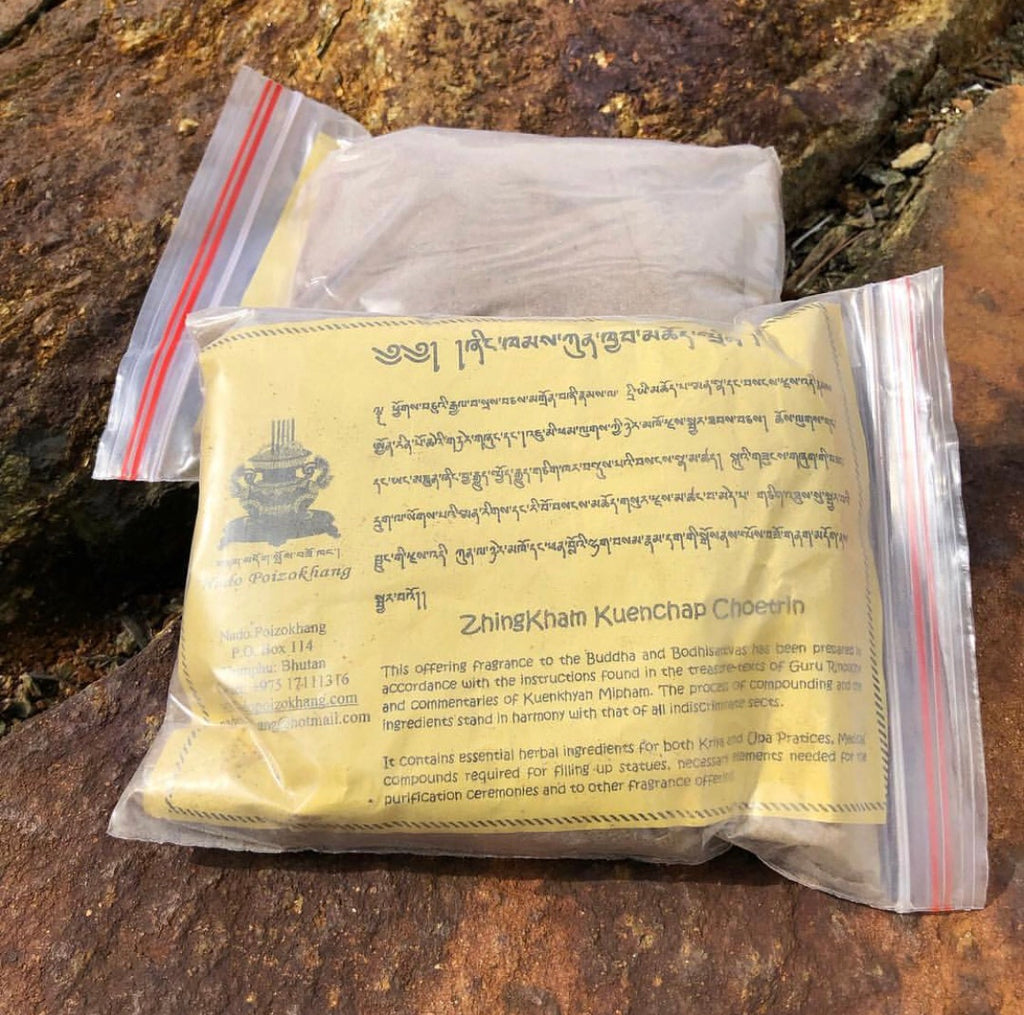 $18.00
$0.00
Zhingkham Kuenchap Choetrin Sang Powder
This offering fragrance to the Buddhas and Bodhisattvas has been prepared in accordance with the instructions found in the treasure texts of Guru Rinpoche and commentaries of Kuenkhyan Mipham. The process of compounding and the ingredients stand in harmony with that of all sects.
It contains essential herbal ingredients both from Kriya and Upa practices, medical compounds required for filling up statues, necessary elements needed for the purification ceremonies and other fragrance offerings.
Nado Poizokhang is one of the leading incense makers in Bhutan. Bhutanese incense is famed for the purity of ingredients used and the careful preparation process that is often used. Nado Poizokhang is the oldest and the largest hand-made incense sticks manufacturer in Bhutan. It is a family business managed by family members while providing employment for 15 poor, uneducated, and underprivileged people. This Bhutanese incense is made according to formulation of the great Drukpa Kargyu master, Pema Karpo (1527-1592 CE) and the Nyingma treasure-recoverer, Minling Terchen (Terdak Lingpa, 1646-1714). Among the distinctive scents you can detect are clove, nutmeg, saffron, and sandalwood (red & white). Bhutan is known as the ""southern land of medicinal herbs"" in Tibetan cultural areas and thus incense made in Bhutan are priced for their pureness.