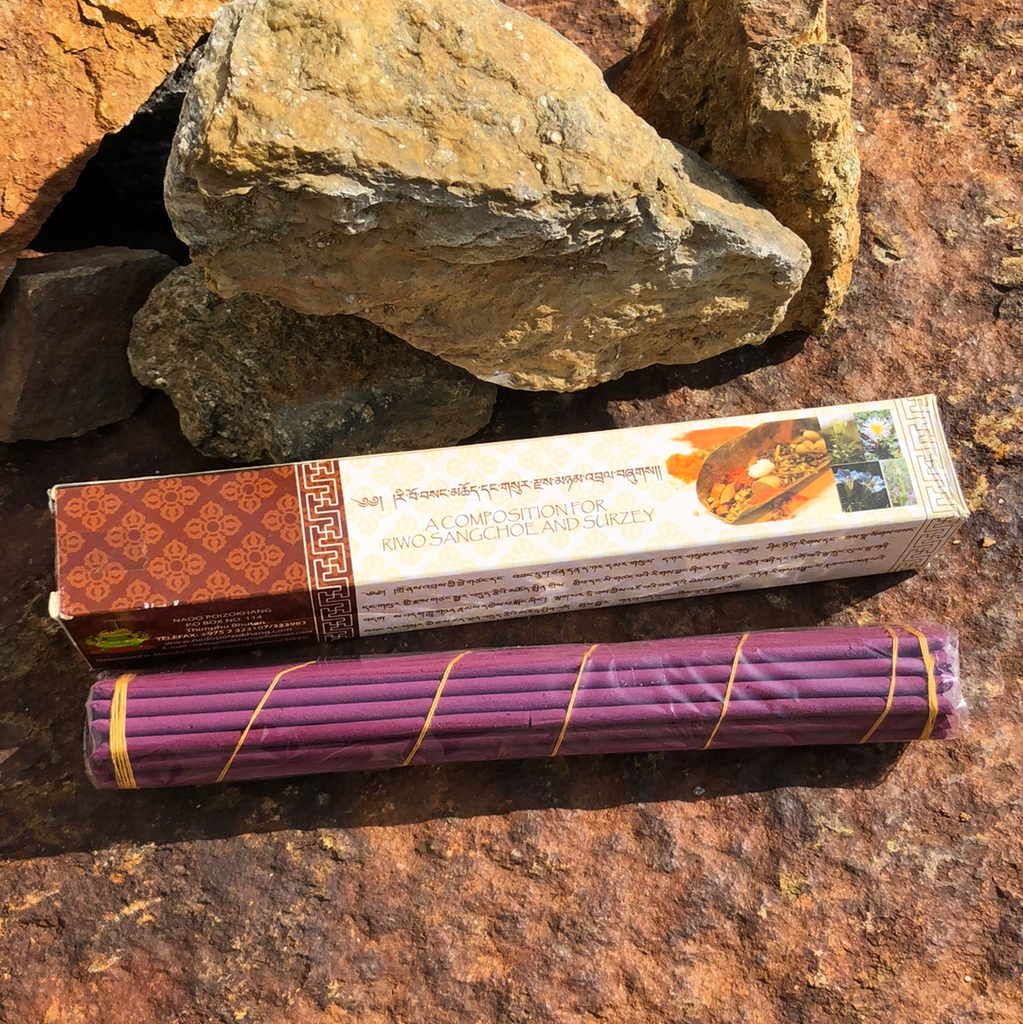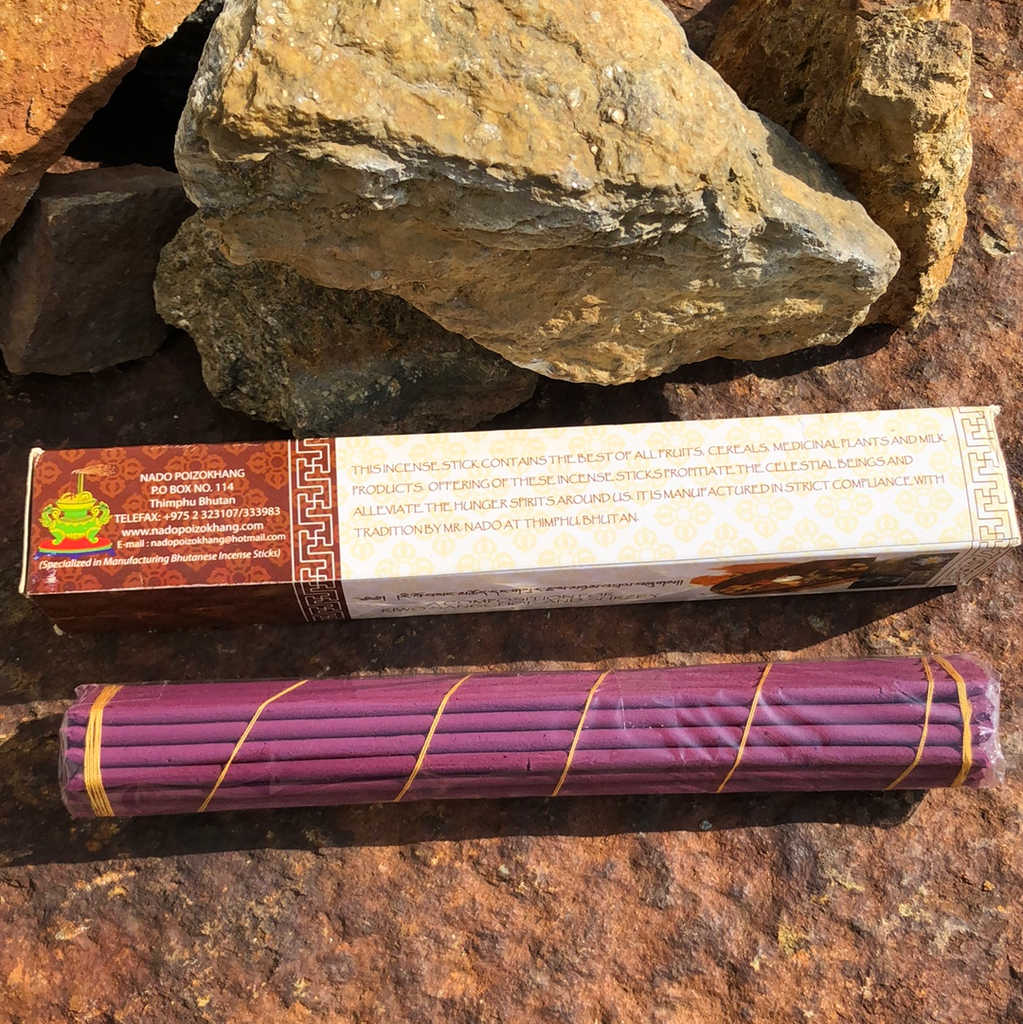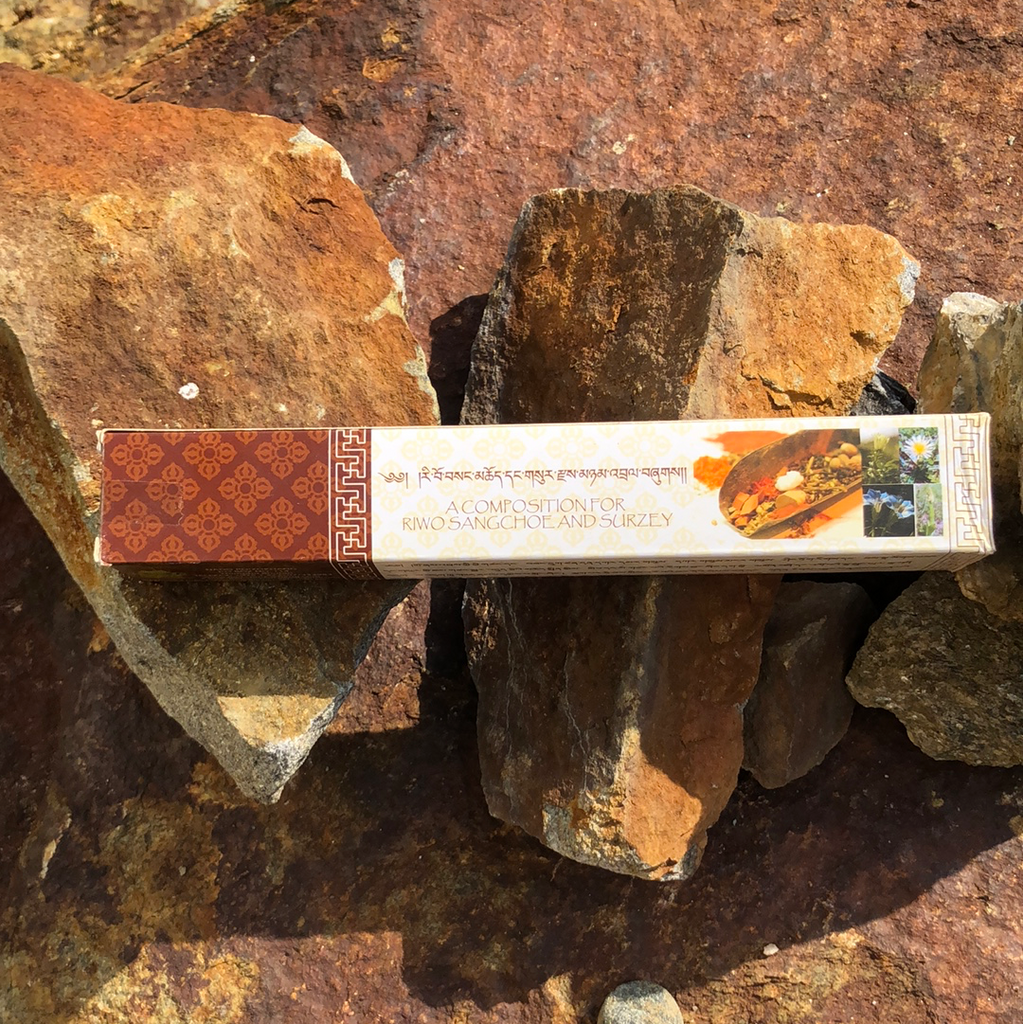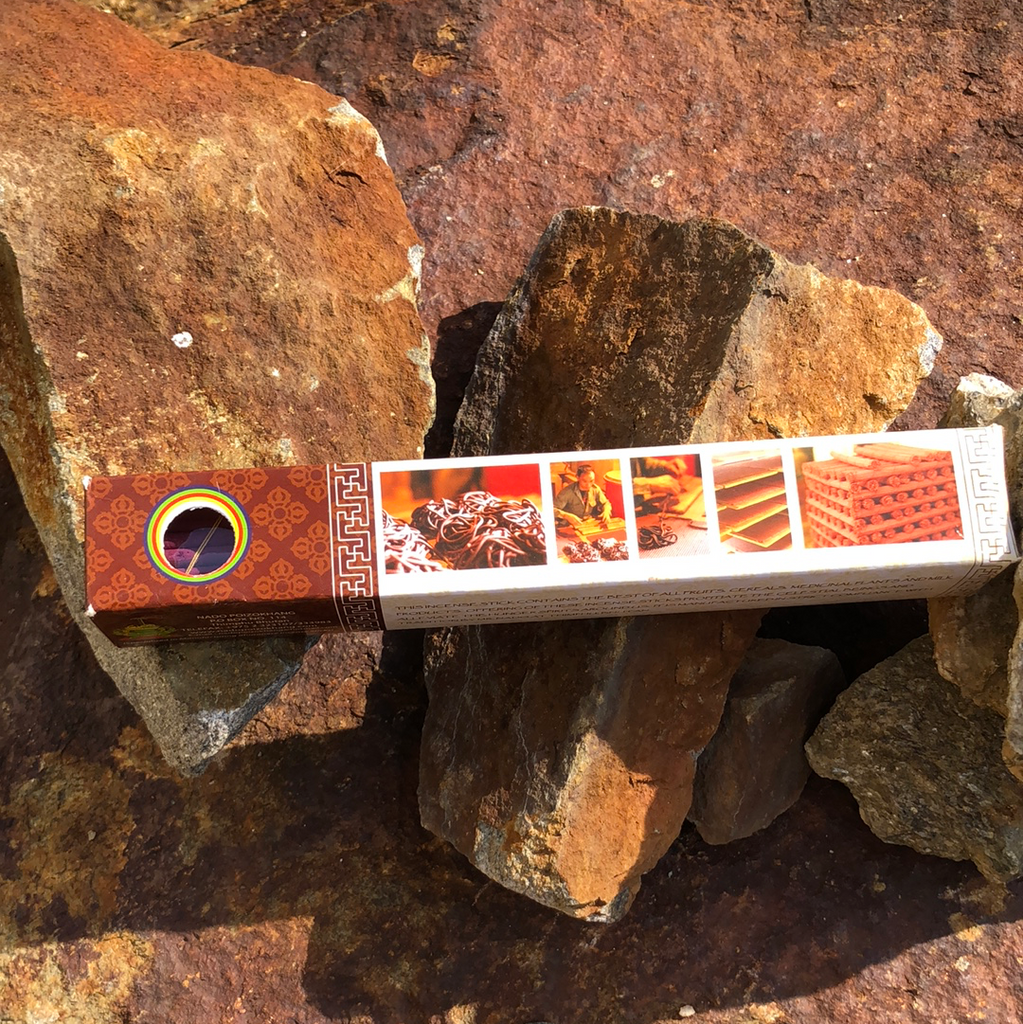 $14.00
$0.00
Nado Poizokhang Sur & Sang
Nado Poizokhang is one of the leading incense makers in Bhutan. Bhutanese incense is famed for the purity of ingredients used and the careful preparation process that is often used. Nado Poizokhang is the oldest and the largest hand-made incense sticks manufacturer in Bhutan. It is a family business managed by family members while providing employment for 15 poor, uneducated, and underprivileged people.
Sur-offering is a method for making charitable, compassionate nourishment especially to those beings who are in the intermediate state (Tib. bardo) between lives. Sur can also benefit the ghostly beings and hungry-spirits in our vicinity. The Buddha taught that by recognizing the intense suffering of these beings and making offerings of nourishment to them, we gather immense merit and beneficence that should be dedicated to the temporary and ultimate happiness of all beings.
Nazo Poizokhang's sur-incense contains the best of all fruits, cereals, medicinal plants and milk products as detailed in the pith-instructions of great vajrayana masters of the past.
[Note: This incense can ALSO be used as a sang-offering incense.]