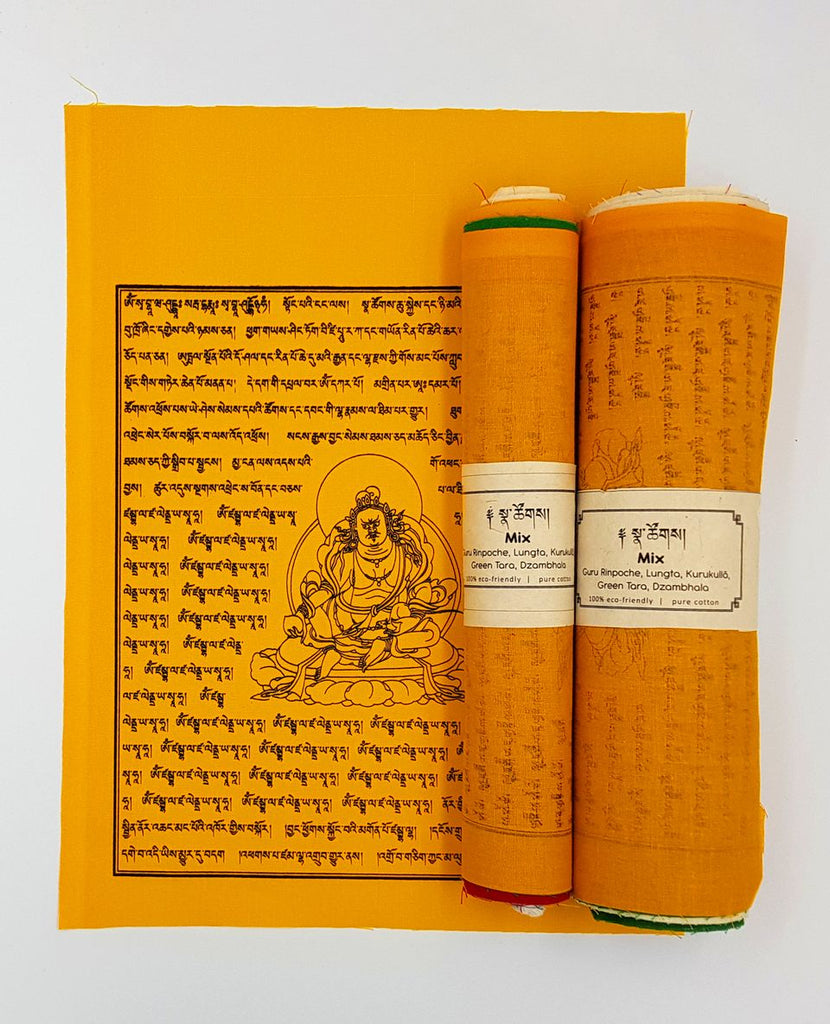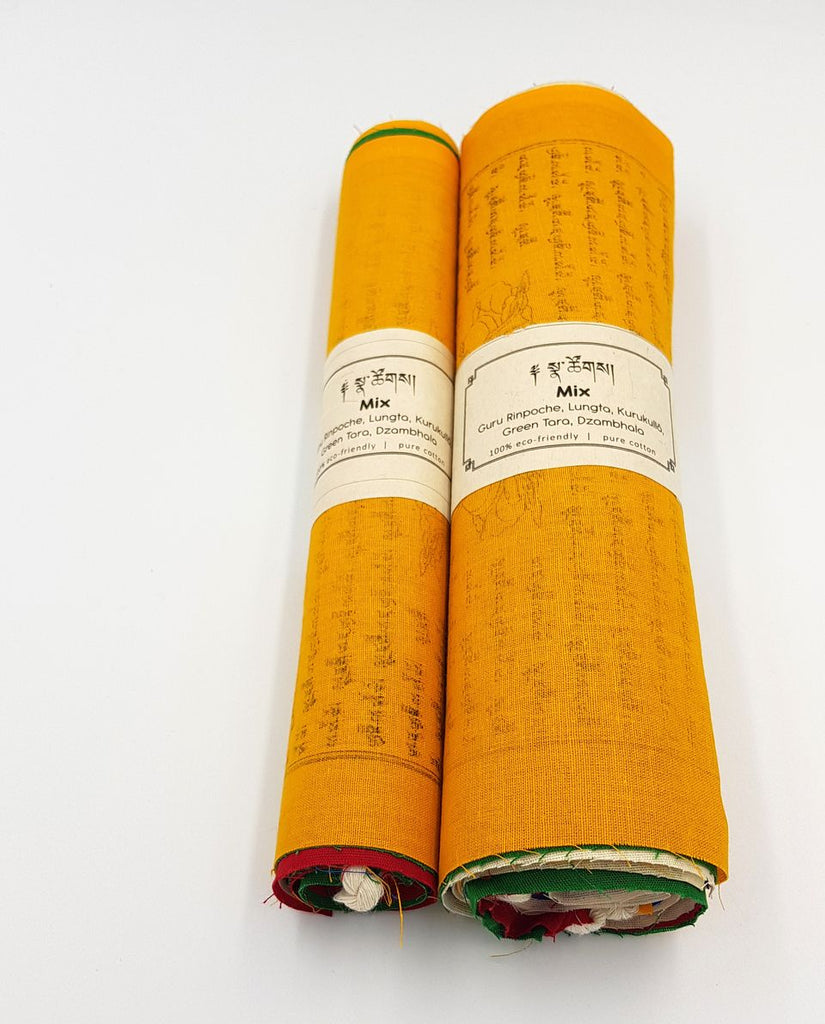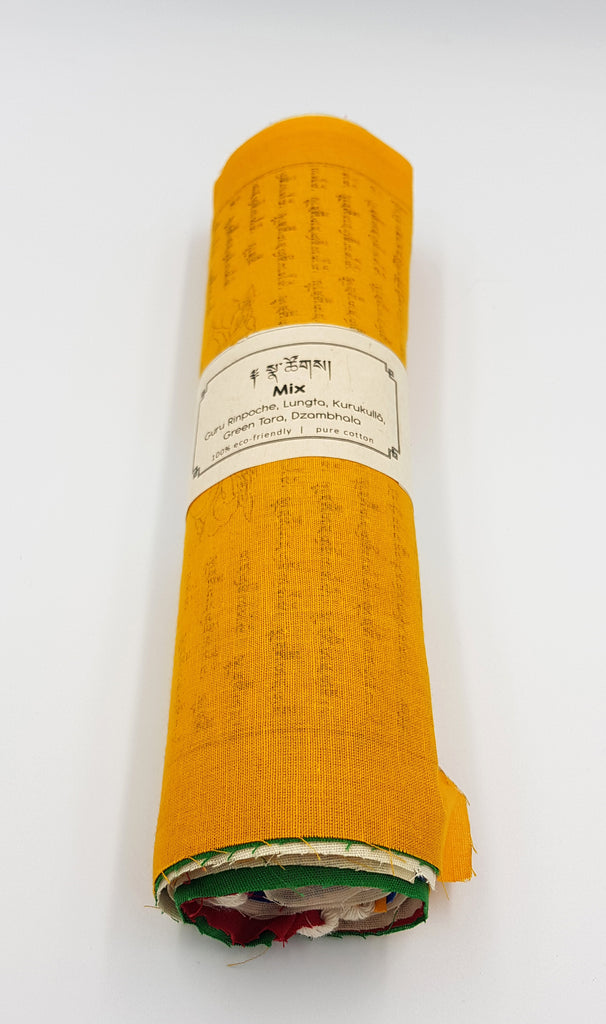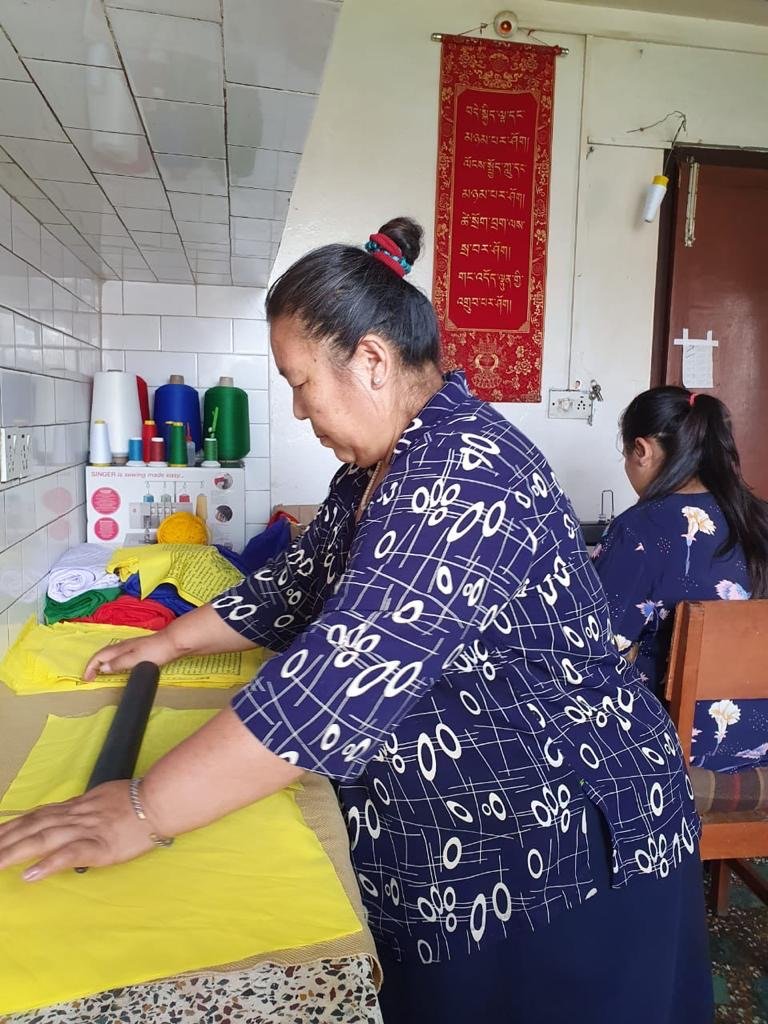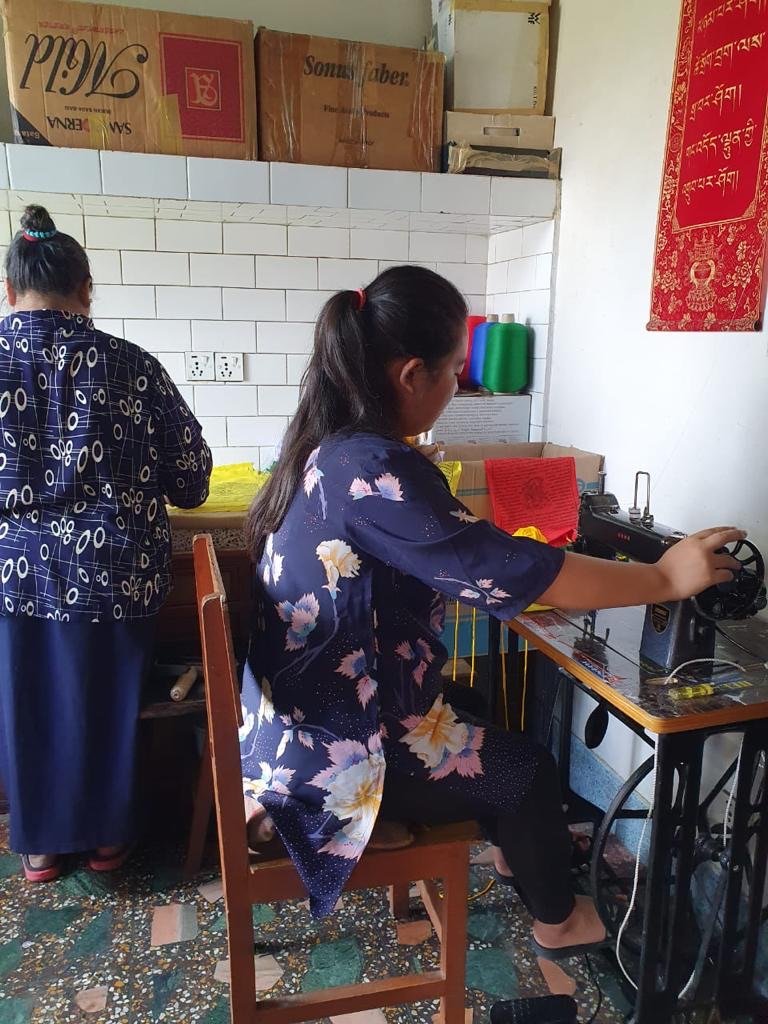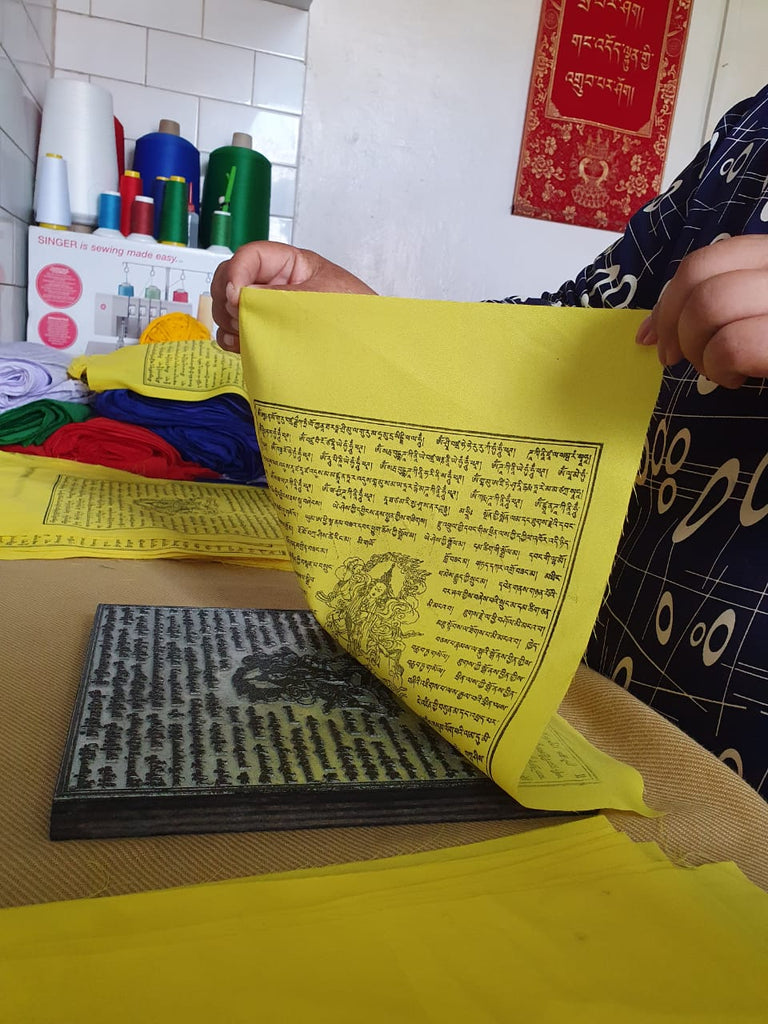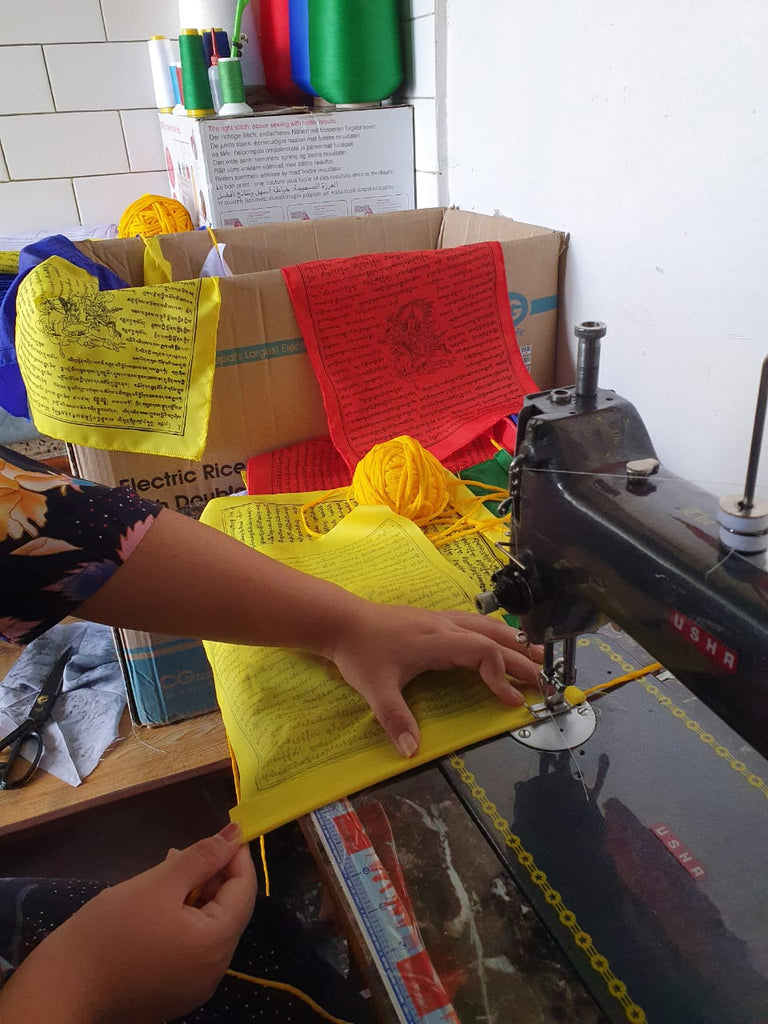 $20.00
$0.00
Five Deities Prayer Flags - 100% Cotton
Prayer flags are traditionally used in Tibet, Bhutan and across the Himalayan region as a special way to make prayers of well-being, goodness, temporal and spiritual growth and peace for oneself and the world. 


This bundle of prayer flags is a collection five different flags in one set: Windhorse, Guru Rinpoche, Kurukulle, Jambhala and Green Tara. Windhorse increases one's vital-force; Guru Rinpoché stabilizes one's growth and success in Dharma practice; Kurukulle magnetizes conditions for success; Jambhala brings inner and outer wealth and Green Tara swiftly accomplishes all our wishes that are in accord with the Dharma and overcomes all hindrances.
Our prayer flags are made by a sincere, Tibetan, Drikung dharma-practicing mother-and-daughters team living in Kathmandu, Nepal.
10" x 12" flags
available in 10 flags & 25 flags per bundle
5 colors (blue/space, white/water, yellow/earth, red/fire & green/wind)
100% cotton
Handmade in Nepal