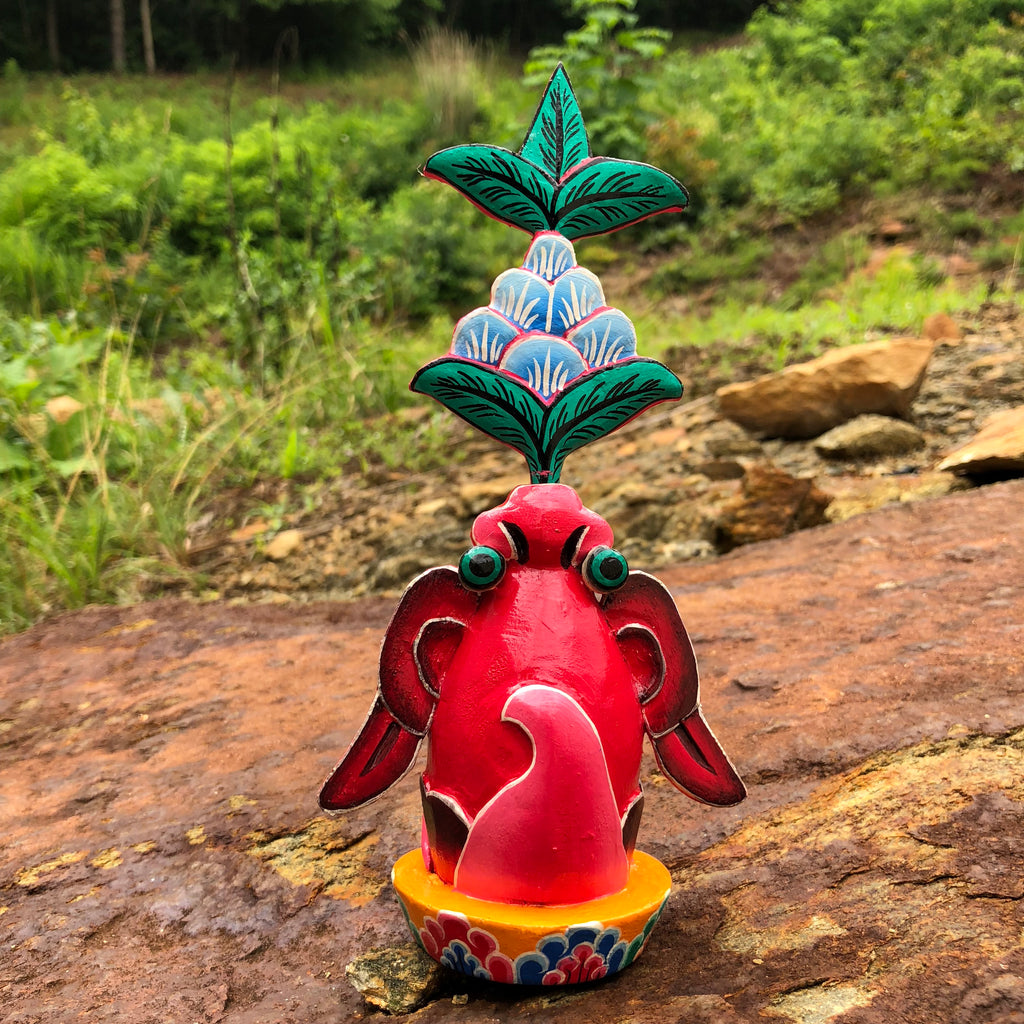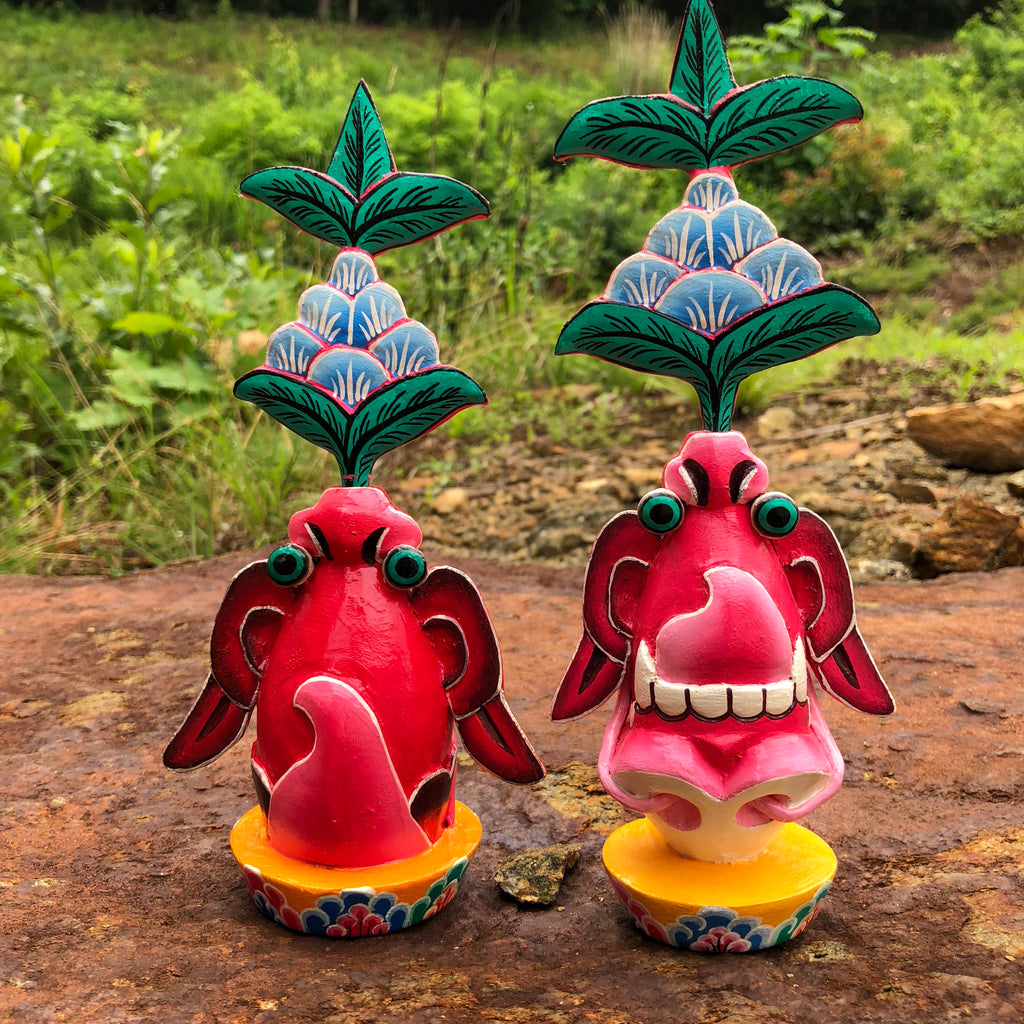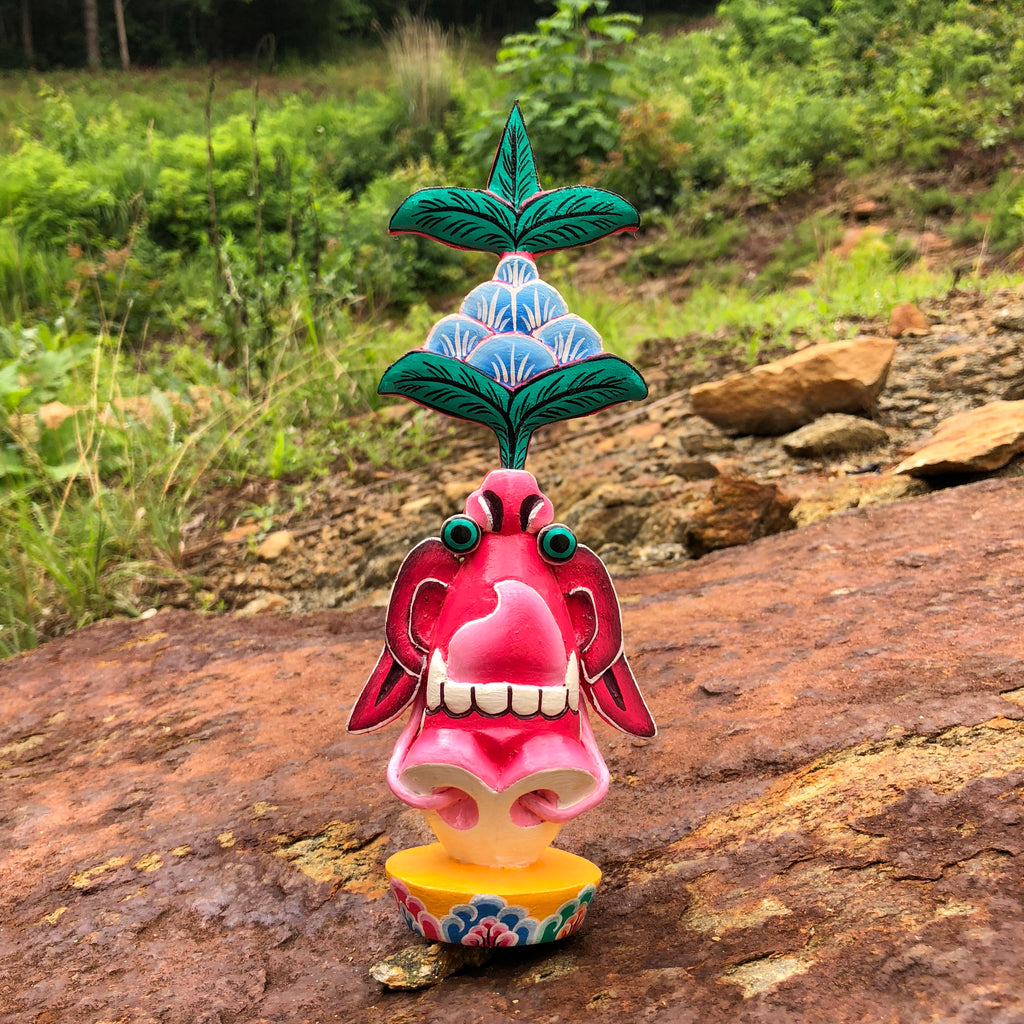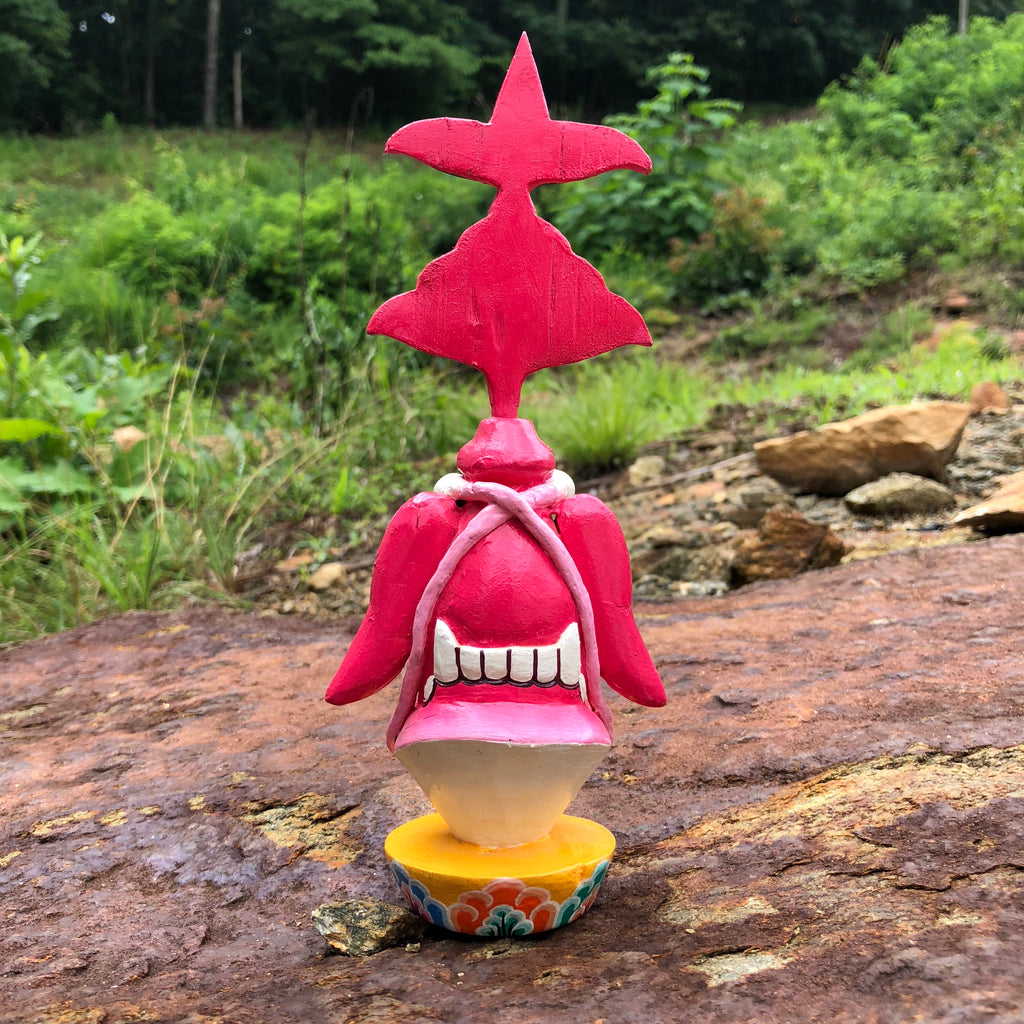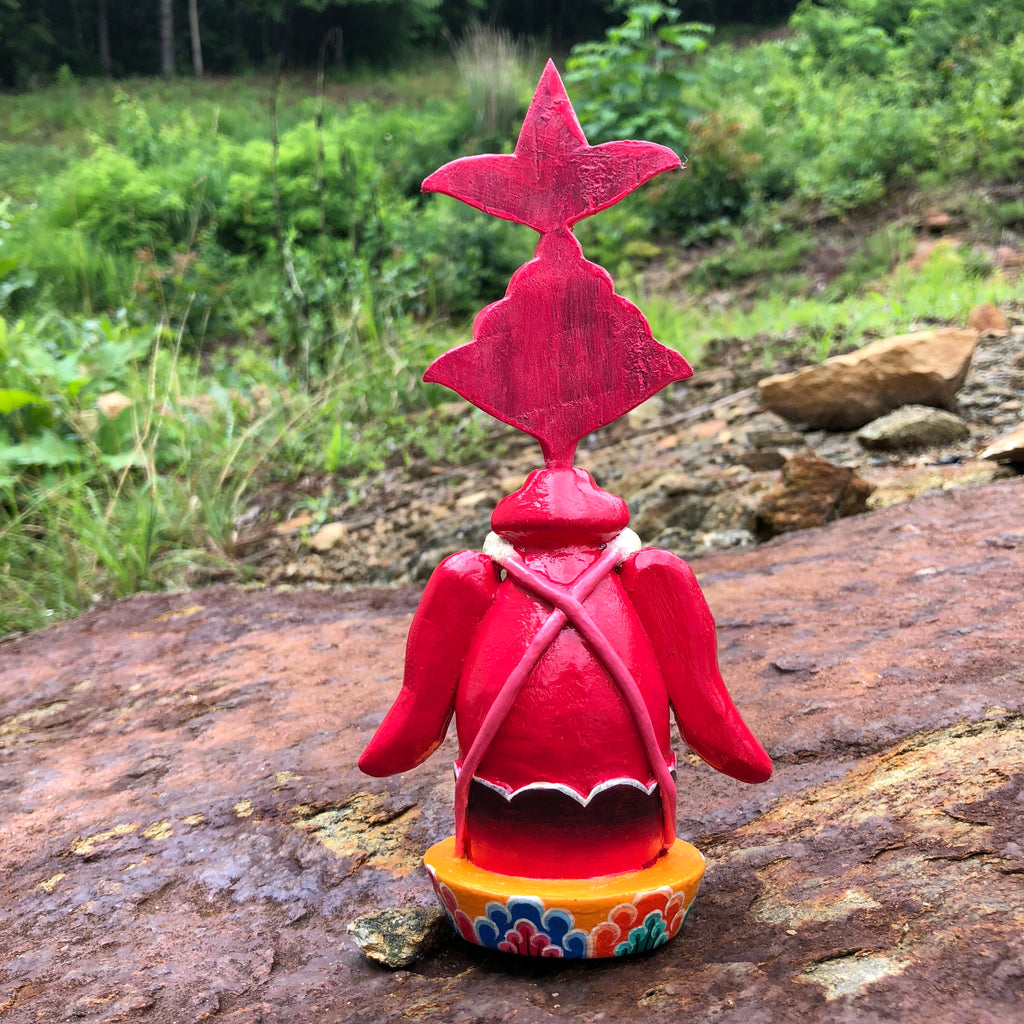 $50.00
$0.00
Wood Wrathful Offering Torma (Wangpo Metok)
Ritual wrathful flower-offering torma made out of wood. This flower consists of the five sense-organs: eyes, ears, nose, tongue, and skull.
Perfect for your permanent shrine, as support for one's vajrayana sadhana practice where the use of a torma (Tib. lhator) is required but one has no familiarity or expertise in making one out of roasted barley flour and butter.
2 sizes available - both are about 7.5"-8" in height. Larger one is with a wider 4" base while smaller one has a 2".
Handcrafted in Bhutan.