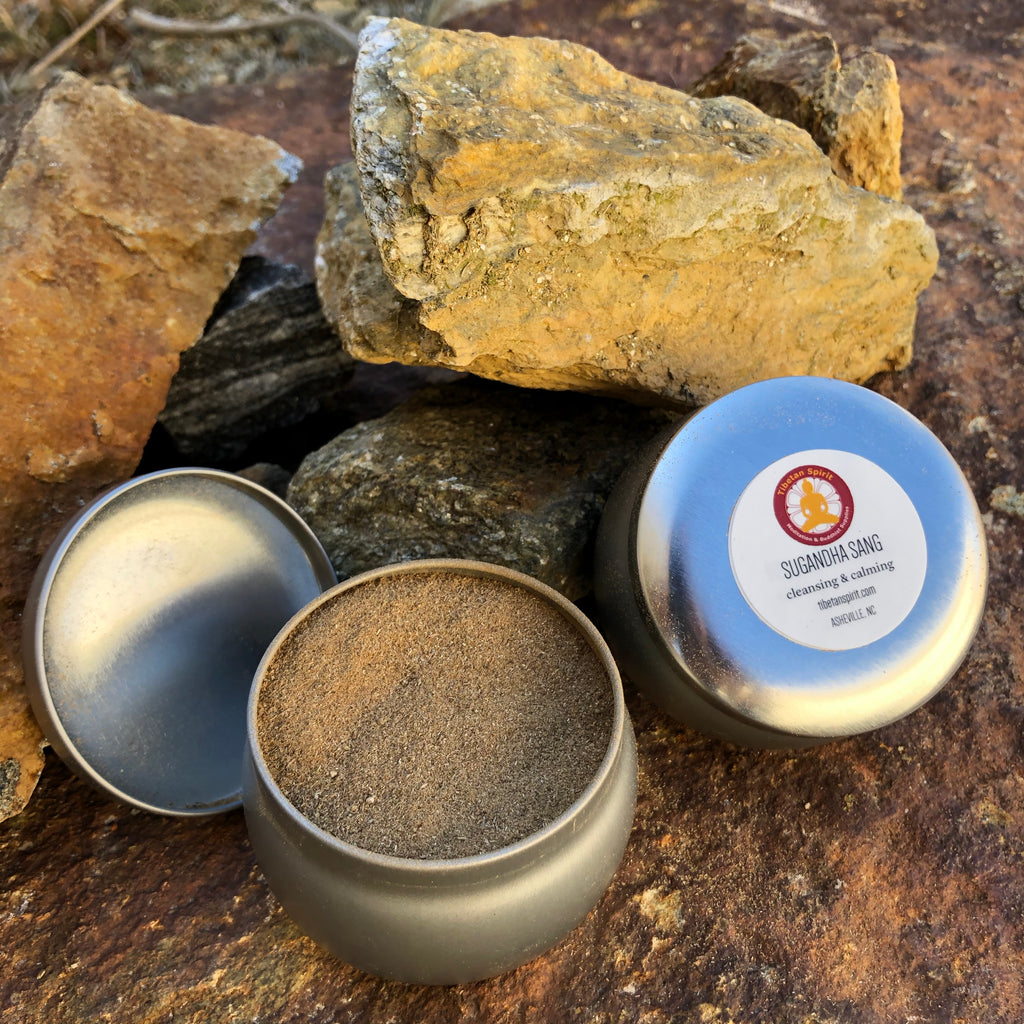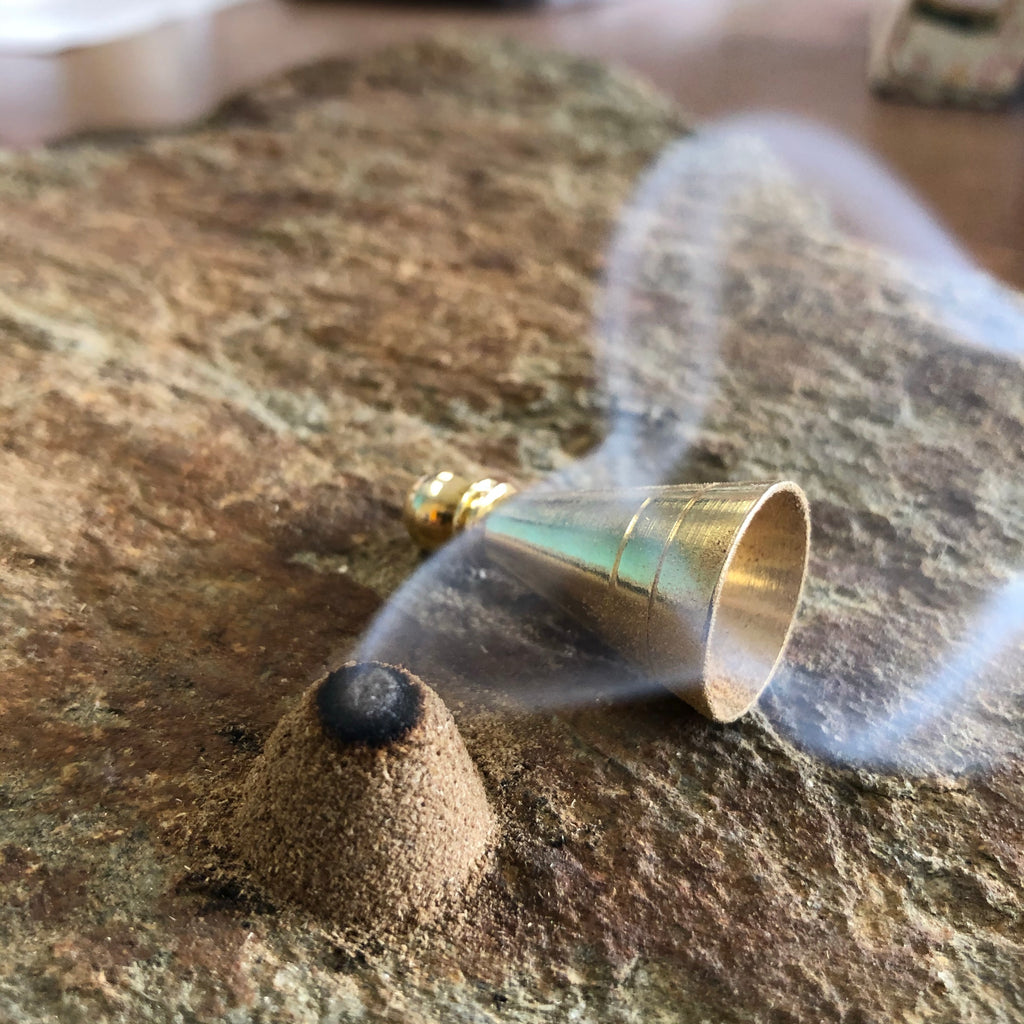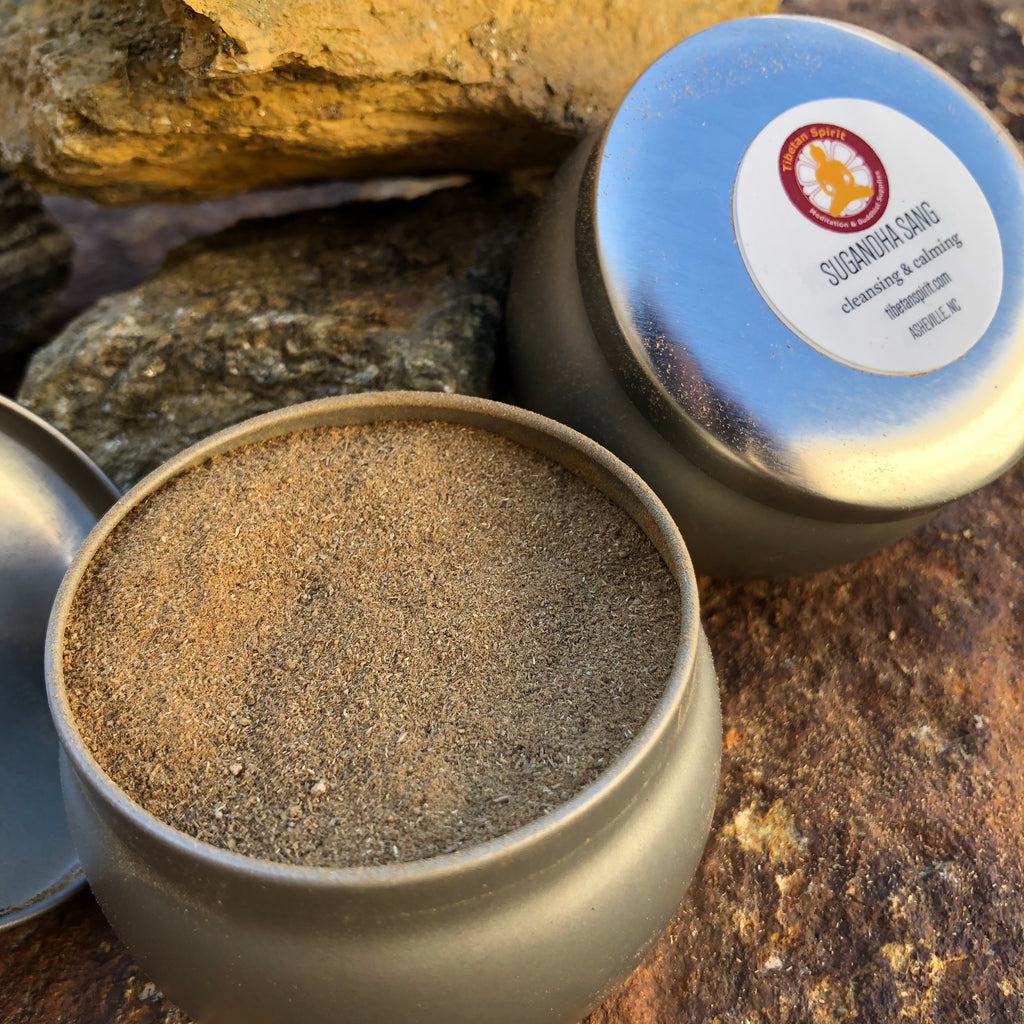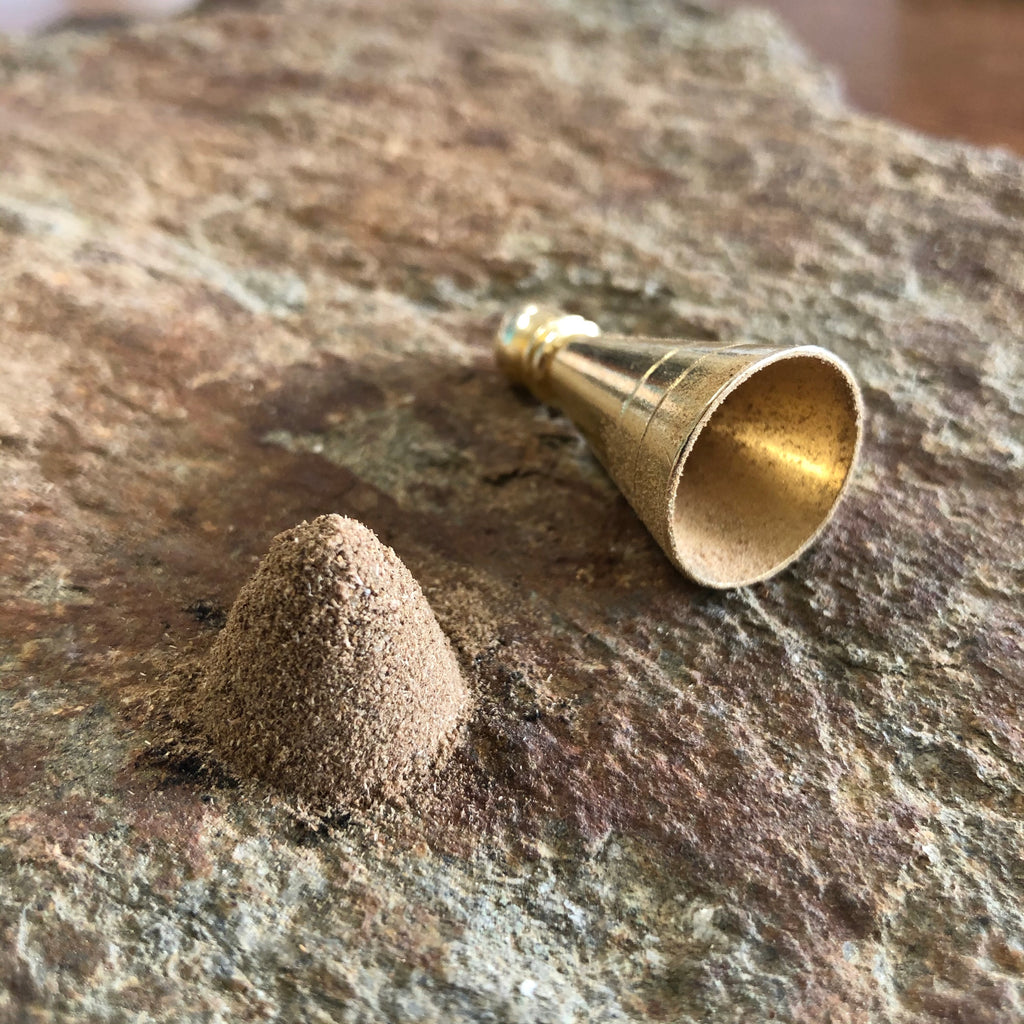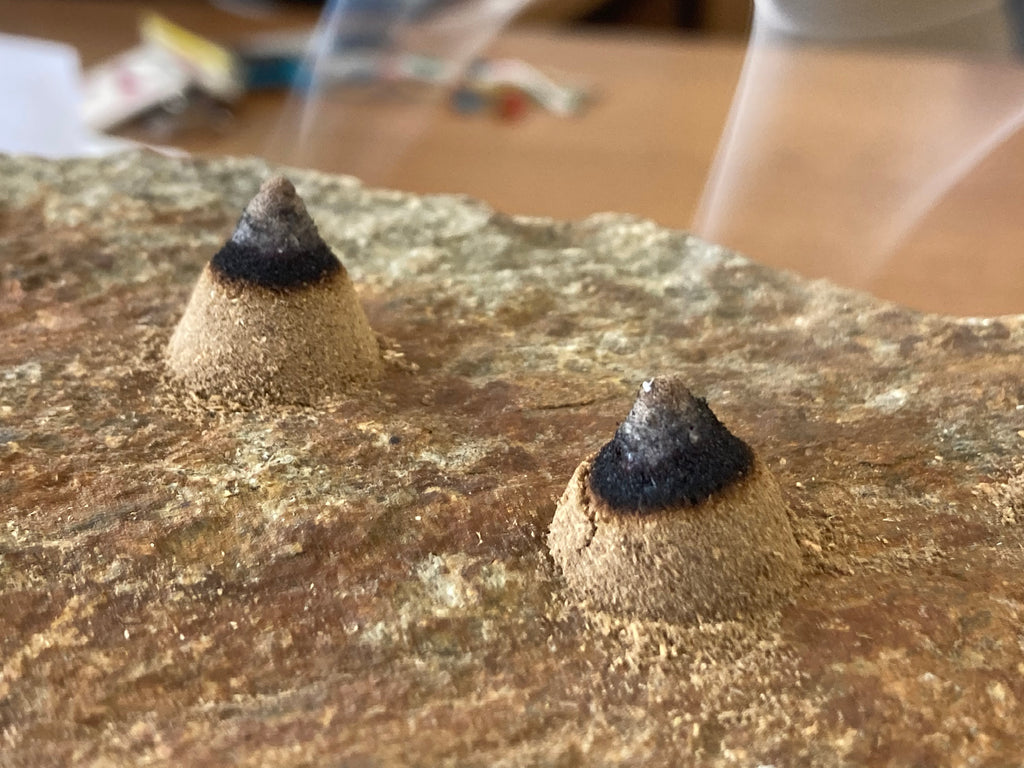 $18.00
$0.00
Sugandha - Cleansing & Calming
Sugandha ("The Good Scent") is our own in-house powdered incense
mix. Its main characteristic is calming and cleansing. Southeast Asian agarwood serves as Sugandha's base note, while Himalayan creeping juniper (Tibetan:
shukpa
) and dwarfed rhododendron (Tibetan:
pallu
) form its top notes. Chinese licorice roots, and other soothing woods and warm spices (including Sri Lankan cinnamon) provides an overall grounding quality to this incense. Agarwood (Tibetan:
agaru
) is the key ingredient in Tibetan medicines aimed at regulating unruly energy, calming nerves and dissipating stress. 
We include a small brass incense mold for you to make cones of incense out of the mix that you can light easily with a match or lighter. 3oz.