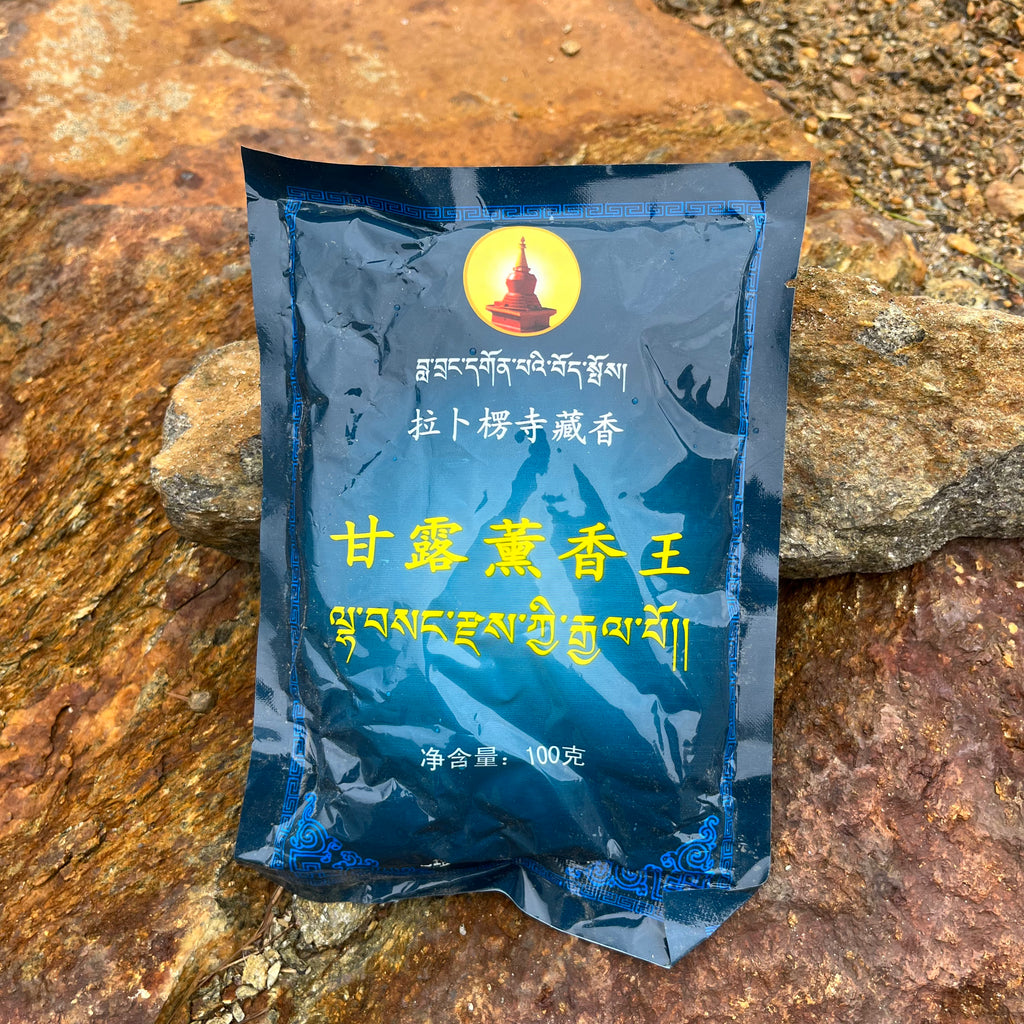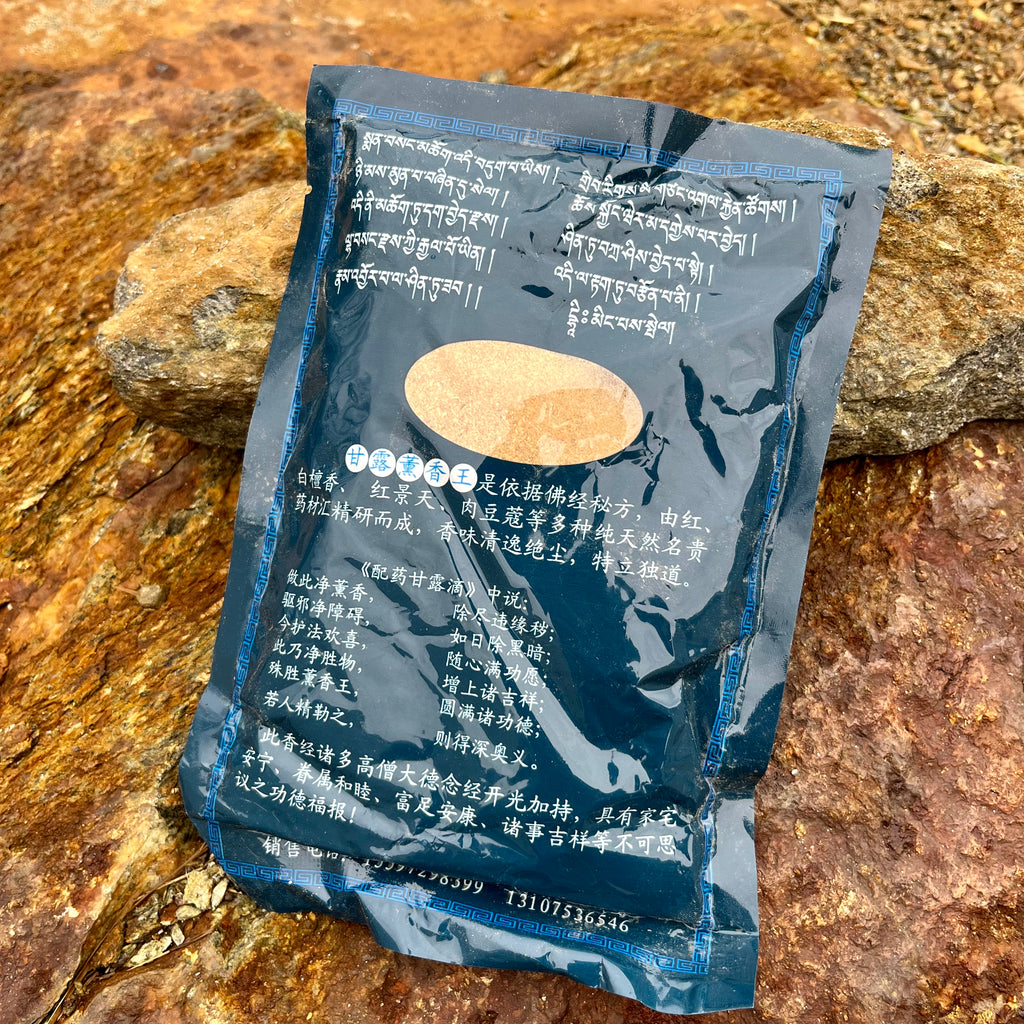 $14.00
$0.00
Labrang Monastery Sang Incense Powder
Labrang Monastery བླ་བྲང་ is a major monastery in Amdo, eastern Tibet founded in 1709. It has the largest population of monks outside of the Tibetan Autonomous Region and is a Gelukpa monastery. 

This sang mix - "King of Sang Substances" - has a distinctive fragrance to it, best described as a balance between the sharpness and freshness of citrusy evergreen and the grounding warmth of sandalwood. 
3.6 oz per packet
Contains saffron, sandalwood, rhodiola, & juniper
Mix prepared according to old medicinal/ritual traditions of Labrang.