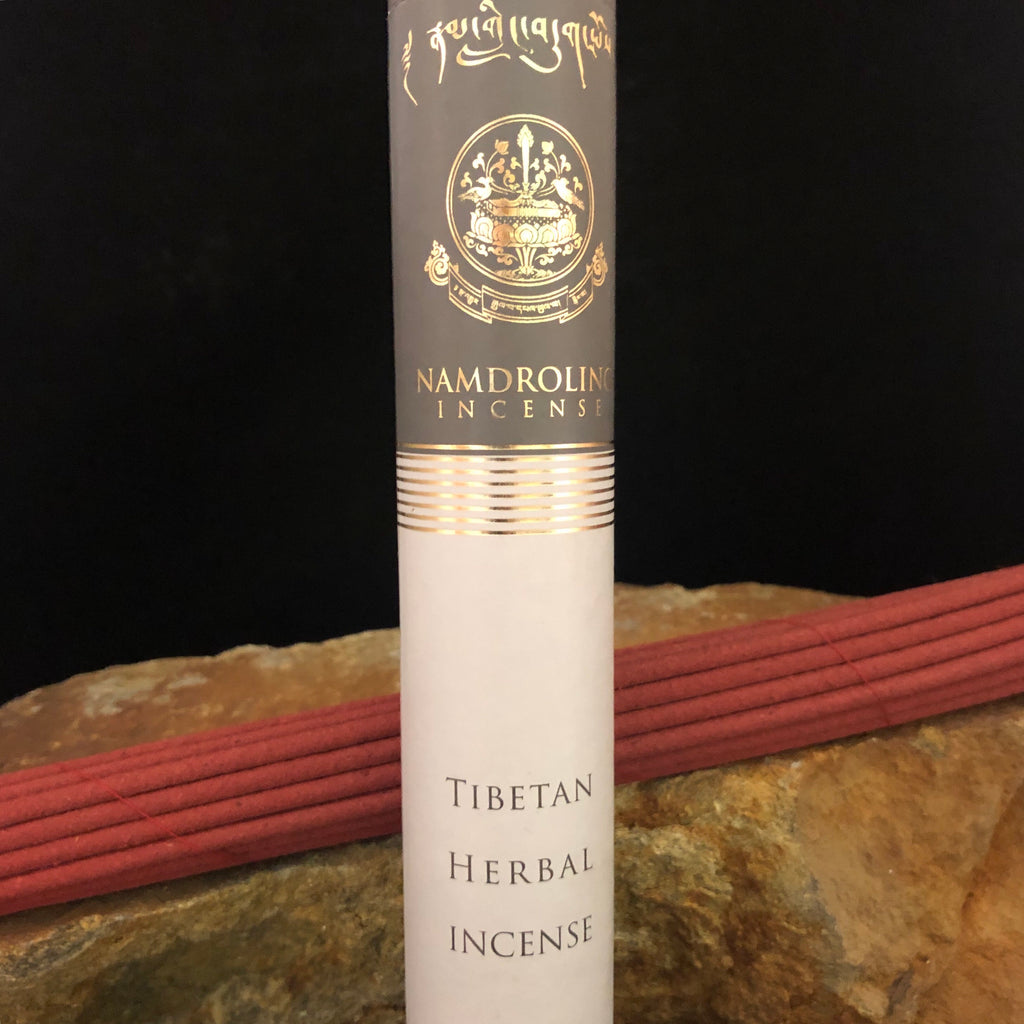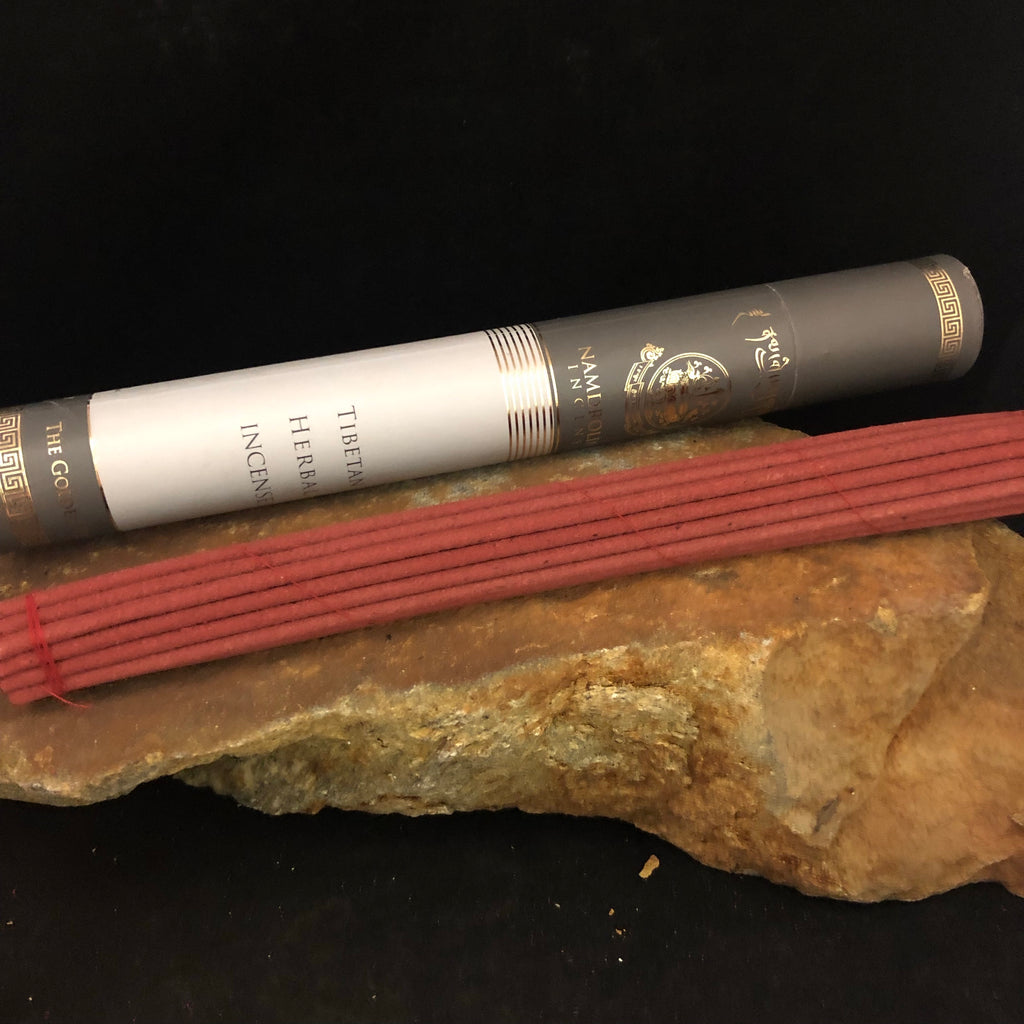 $24.00
$0.00
Namdroling Incense
Namdroling incense is an exceptional incense. It is one of our new favorites here at Tibetan Spirit. Aromatic but not overpowering, burns clean without leaving a smoky after smell.
Namdroling uses the fines natural ingredients containing over 28 different types of Himalayan herbs, spices and flowers. it is handcrafted employing ancient traditional Tibetan Buddhist formulas. It contains a blend of precious aromatic substances such as juniper, licorice, agarwood, myrrh, cinnamon, cardamom, cloves, spikenard, nutmeg, saffron, vetiver, kusum flower, sandalwood wood power and resin.
This incense produces a rich, earthy and authentic aroma that can help to calm and sooth restless minds. It si widely used to cleanse negative energy and also as an aid for meditation and relaxation.